Dine comfortably, and in protection from the weather from underneath our top-of-the-line tented patio.
Italian Restaurant in Peapack, NJ
IL Monello brings expert technique and impeccable service to the authentic cuisine of the Abruzzo region of Italy. Using the freshest local ingredients, our fine dining establishment creates authentic dishes, putting the true taste of Southern Italy on your plate.
Make us your romantic restaurant for date night or destination for celebrations, corporate dining or when you're in the mood for impeccable Italian food! We offer party packages, catering services, and more!
We offer catering services for small wedding parties. Call today to book!
Contact Us Today!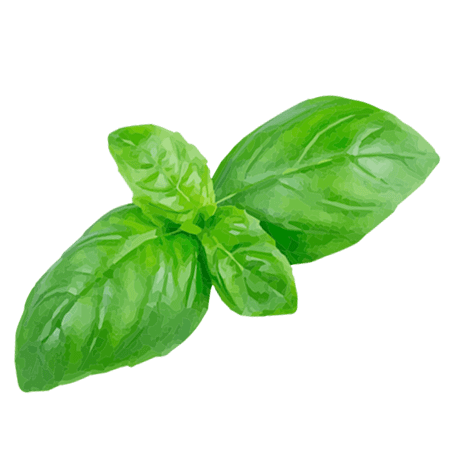 Authentic Italian Cuisine
Our cuisine stays true to the authentic Southern cooking style of the Abruzzo region of Italy. World-class chef, Martino Asagjeka, cooks from the heart, never cutting corners!
Our food is sourced organically. This includes using free range chicken, wild-caught fish and fresh ingredients, bought daily.
Patio Dining
Our covered patio is the perfect place to come and enjoy a one-of-a-kind dining experience.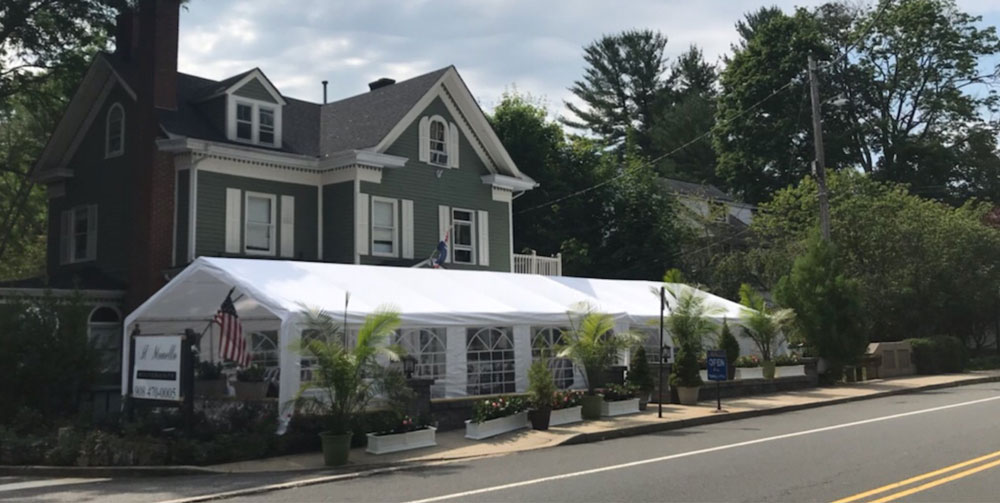 The finest destination for authentic Southern Italian cuisine
If you're seeking an upscale restaurant known for delivering the highest-caliber dining experience to its guests, bring a bottle of your favorite wine to IL Monello! Regardless of what you're in the mood for, our Italian appetizers and Italian desserts, ambiance and courteous wait staff will make your meal unforgettable.
We maintain a smart-casual dress code and strive to maintain an upscale, romantic restaurant and luxury setting that welcomes guests seeking a fine dining experience.

About Us

Our venue seats 115 (first and second floor), with private party spaces for up to 60 people and dining for 120 outside (in summer). Our lot has 200 parking spaces available.

Catering Services

Everything we serve is cooked to order, never precooked! Our entire staff also maintains ServSafe Certification.

View Menu
Dine in Luxury
For an evening of fine dining on exquisite, fresh-cooked Italian foods of the famous Abruzzo region, make IL Monello your destination for date night.
Gift Certificates
Our passionately crafted meals are a perfect gift for any occasion. Gift certificates are available for purchase. Call for delivery or stop by today!

An authentic Italian fine-dining experience
Few restaurants bring you a dining experience like IL Monello. More than just another Italian restaurant in Peapack, NJ, we're the embodiment of true Southern Italian cuisine. We've committed ourselves to honoring the styles, traditions and recipes of classic Abruzzese cooks, and we host a menu that's rife with sublime options you won't find at run-of-the-mill Italian eateries.
Our Italian dinner restaurant in Peapack, NJ is committed to delivering a sophisticated fine dining experience to each guest. Using only the finest, fresh ingredients, we prepare our signature Italian appetizers and Italian desserts to-order. Our food is sourced organically, including free-range chicken, wild-caught fish, milk-fed veal and fresh ingredients bought daily. We know the secret to the finest food starts with using the very best ingredients. From our kitchen to your table, the quality of our food is unmatched.
Whether you're indulging in a signature entrée like our Ossobuco or enjoying a complimentary plate of marinated zucchini, homemade salami, parmigiana reggiano cheese and homemade crostini bread, there's no doubting the flavor and freshness you'll experience.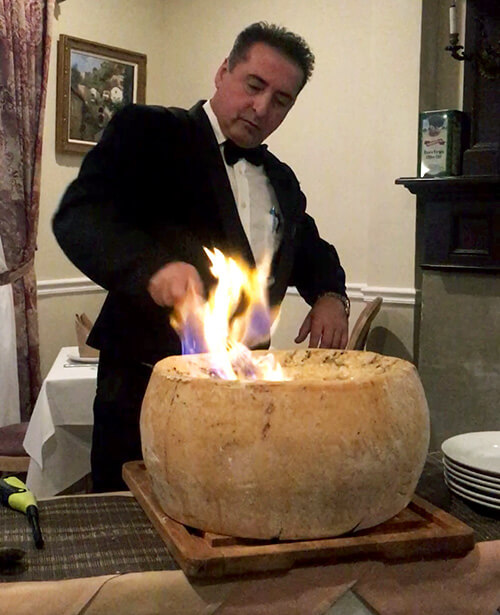 Locally -Owned & -Operated
Proudly serving authentic Southern Italian cuisine in Peapack, NJ and the surrounding areas:
Gladstone, NJ
Clinton, NJ
Lebanon, NJ
Bridgewater, NJ
Bradley Gardens, NJ
Somerville, NJ
Bound Brook, NJ
Piscataway, NJ
Plainfield, NJ
Morristown, NJ
Hackettstown, NJ
Victory Gardens, NJ
Rockaway, NJ
Parsippany-Troy Hills, NJ
East Hanover, NJ
Washington, NJ
Bernardsville, NJ
Osborn Mills, NJ
Warren, NJ
Middlesex, NJ