The menu at IL Monello is rife with exquisite options, all made fresh and to the standards of Southern Italian cooking. From our famous signature dishes to classic Italian appetizers in Peapack, NJ, we promise an exceptional dining experience, regardless of what you order.
Everything is cooked to order, made fresh using the finest ingredients. We make our pastas by hand, use only free-range chicken, wild-caught fish and milk-fed veal, and use locally-sourced leafy greens for our salads. We guarantee freshness and flavors unlike any you've ever experienced from an Italian restaurant before!
Daily Specials

Menu rotates daily

Signature Dishes
Our full menu contains options for everyone—from pasta and pork to salads and soups. We're known for several of our signature dishes and encourage everyone to try one for an authentic look into what makes Abruzzo cuisine so special. Our specials include wild boar pork chops, short ribs, meatballs, muscles, escargot, eggplant rollatini and more. A sampling of our classics includes:
Handmade pappardelle pasta with black truffles
Crab and lobster ravioli in champagne sauce
Shank of wild boar, served with risotto or pasta (Ossobuco)
Double-cut pork chop martini with a crust of parmesan cheese
Stuffed double-cut veal chop (Valdostana)
Branzino baked in white wine, with lemon sauce, and garlic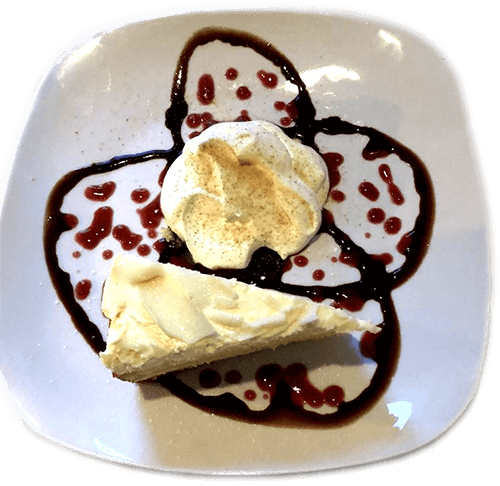 Desserts
We have several special Italian desserts in Peapack, NJ, giving you the perfect end to a perfect meal.
From tiramisu to tartufo, our menu of dessert options is always changing to accommodate sweet treats complementary to our menu.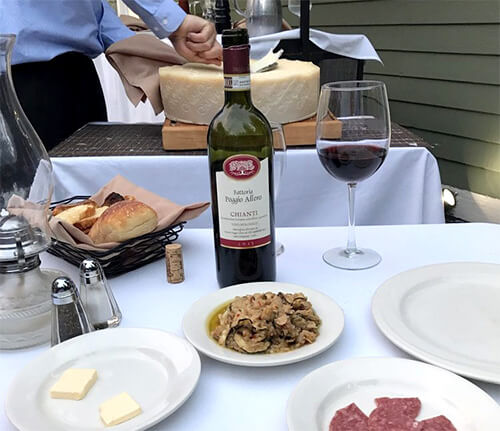 Wine and Spirits
We are a bring your own bottle (BYOB) establishment. We encourage guests to bring a special bottle of wine or champagne with them, and we'll provide uncorking services for your convenience.
We also have an expert bartending staff standing by with cocktail mixes, ready to make you a drink you won't soon forget!
The Signature Cuisine of Southern Italy
At Il Monello, we strive to honor the cooking roots of Italy's Abruzzo region. Nestled along the Adriatic coast, Abruzzo is one of Italy's most beautiful and fertile regions. Abruzzese cooks are known for turning fresh, simple ingredients into sumptuous feasts. We've stayed true to this heritage of exquisitely prepared, organic, farm-fresh meat, fish, and vegetables, served with skill and innovation that have kept it at the forefront of fine dining.